Ahom Technologies is dedicated to Gender Equality withinside the shape of Women Empowerment At Ahom Technologies.  
We use our technology expertise to serve industries, corporations and institutions with a number of work solutions, with 50% of our female employees presenting skills, effort and knowledge.
What is Women Empowerment?
Women Empowerment may be described as: Including, accepting or consulting women. 
Education, awareness, literacy and schooling are the fundamental steps to enhance the popularity of ladies.
Promotes women's self-esteem, their capacity to make their very own choices and their rights to impact change in society for themselves and others.
Why do we want women empowerment?
We all have an equal right to live in this universe but women have always struggled with society to get the right to live with dignity and freedom.
Women's empowerment is likewise an essential tool for advancing improvement and decreasing poverty. 
Women do 66 percent of the world's work and produce 50 percent of the food, yet why do they earn ten percent of the income and only one percent of the wealth?
Sadly, women will bear a huge burden of the world's poverty. are vulnerable to insecurity because they earn less and have less control over what they earn.
Women earn 24% less than men due to differences in education, experience, training and underlying stereotypes,
But the fact is that women in emerging markets reinvest a staggering 90 cents of every additional dollar of income into human resources.
Which includes their family education, health and nutrition. Entrepreneurship among women is essential for increasing economic opportunities for women and their families.
Technology Empowering Women – How Technology Can Improve Economic Security for the World's Women
Empowered ladies make a contribution to the health and productiveness of  households and communities as an entire and enhance the outlook for the next generation.
Since Ancient instances, Women Empowerment has come to be in position as a frontrunner to take part in society , we've listing of following names of empowered women's from historical instances to modern time: 
Rudrama Devi:

Monarch Ruler of Kakatiya Dynasty (twelfth Century, Historically referred to as Maharaja, even though she become a Queen)

Rani Padmavati:

Queen of Chittor (13th – 14th Century, Defended Rajput delight through self-immolation while Alauddin Khalji desired to seize her)

Tarabai:

Regent of Maratha Empire (1675 – 1761,  Defended the Maratha empire towards the Mughals)

Ahilyabai Holkar:

Queen of Malwa / Indore (1725 – 1795, Queen of Malwa; logician queen; best ruler)

Velu Nachiyar:

Queen of Sivaganga Estate (1730 – 1796, First South Indian queen to combat towards the East India Company of British)

Kittur Chennamma:

Queen of Kittur (1778 – 1829,  Female warrior and patriot; led an armed riot towards the British East India Company in 1824)

Rani Avantibai:

Queen of Lodhi and a Freedom Fighter (1800 – 1858, Participated withinside the 1857 revolt; Lodhi queen)

Laxmibai:

Rani of Jhansi (1828 – 1858, Prominent persona in India's first conflict of Independence (1857))

Savitribai Phule:

Women's Rights Activist (1831 – 1897, Started the primary female's college together along with her husband; opened a care middle for pregnant rape victims)

Chandramukhi Basu:

India's First Female Graduate (1860 – 1944, One of the primary  female graduates of the British Empire in 1882 in conjunction with Kadambini Ganguly)

Anandi Gopal Joshi:

First Female Doctor (1865 – 1887, First female health practitioner in India and the primary Indian female to acquire a clinical diploma withinside the United States)

Sarojini Naidu

: Freedom Fighter and Poet (1879 – 1949, Known because the "The Nightingale of India;" 2nd Indian female to be president of the Indian National Congress and the primary to be appointed an Indian nation governor)

Anasuya Sarabhai:

Social Worker and Trade Union Leader (1885 – 1972,  Trailblazer in ladies's labor rights)

Janaki Ammal:

Scientist (1897 – 1984, carried out studies on sugarcane and eggplants (brinjal); first Indian female with a Ph.D. in botany)

Rukmini Devi Arundale:

Indian Classical Dancer (1904 – 1986, Revived Bharatnatyam; Padma Bhushan recipient; the primary female to be nominated in Rajya Sabha)

justice Anna Chandy:

First Female High Court Judge (1905 – 1996, First female choose in India; based a mag named Shrimati, which aimed to sell the reason of ladies's rights)

Captain Prem Mathur:

Commercial Pilot (1910 – 1992, First female industrial pilot in India; winner of the National Air Race; first British-Indian female pilot license holder)

Amrita Sher-Gil:

Painter (1913 – 1941, Pioneer of current Indian art)

Sarla Thakral:

First Indian Woman to Fly an Aircraft (1914 – 2008, The first female to get her pilot license and clock greater than a thousand hours of flying)

S. Subbulakshmi: Carnatic Singer (1916 – 2004,  Known because the Queen of Music; the second one female to acquire Bharat Ratna; first Indian musician to acquire the Ramon Magsaysay award, regularly taken into consideration Asia's Nobel Prize)
Arati Saha: Long-Distance Swimmer (1940 – 1994, First Indian and Asian female to swim throughout the English Channel in 1959; first female sportsperson to be presented Padma Shri—the fourth maximum civilian award in India—in 1960)
Kalpana Chawla:

Astronaut (1962 – 2003, First Indian female in space)
51 of the Greatest Women in India's History – Owlcation
How Technology performs a position in Women Empowerment ?
Start with a bit tale a good way to relate unhappy reality,  
Once upon a time a baby woman in a pastoral bustle with the prospect is born a little princess to her adorable family, even though she is valued and protected by all who love her,
Her story in the form of an easy fairy tale may not appear whomever they like it this is my story and anywhere is the story of women this is the story of women who live in their future bravery passion women power innovation compassion and resolve.
It is about those who dare to defy the odds. It remembers that the most thrilling stories are not those of those who had it clear that we rise and we fall.
What is important is that we discover our inner energy and tell women recognize your value at your crown Write Your Personal Story. We believe there is no limit to what you can achieve.
Empowering Women – Empowering Society
Technology provides platform to learn, educate, reform and improve their ability and skills and for the society to serve as a part of the society
As our truly empowered women employees utilize  technologies to enhance their competence and skills to fulfill their roles and responsibilities at Ahom Technologies.
Here are the faces of our organization who truly represent women empowerment at Ahom Technologies
Ekta: Head Of Operations
Malika: Recruiter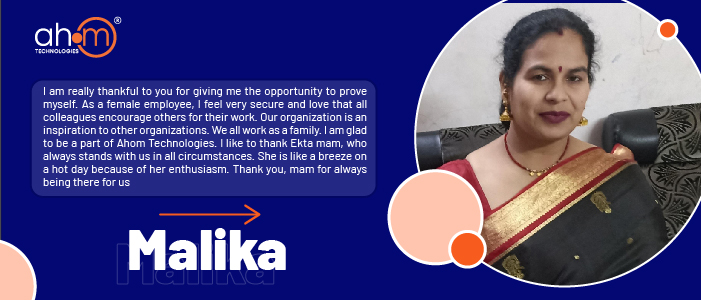 Neha: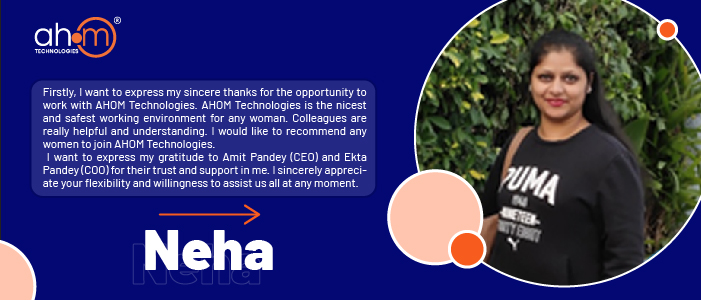 Sakshi: Developer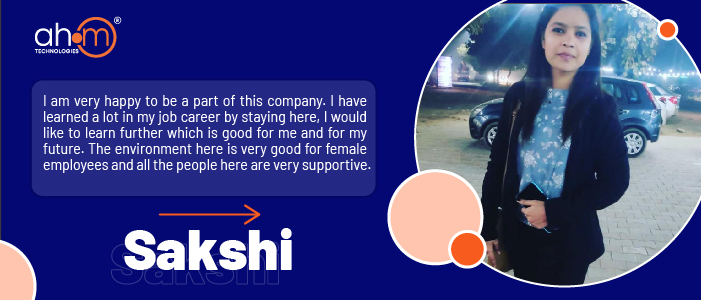 Shiksha: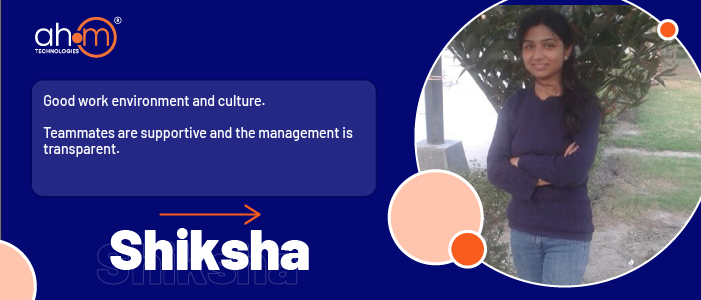 Jyoti: Developer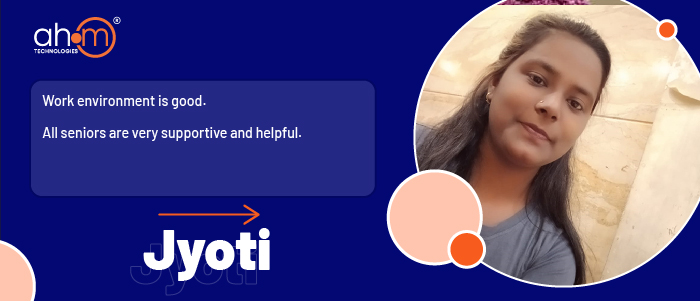 Bhavana: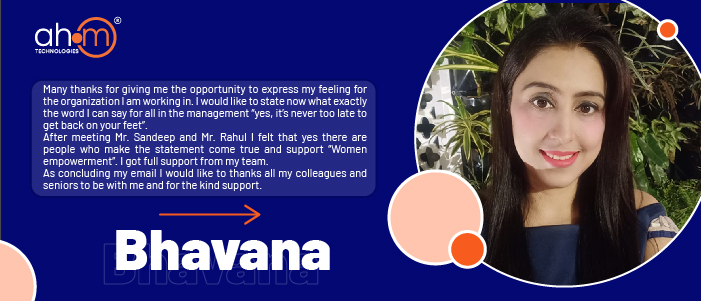 Neha:
Pragati: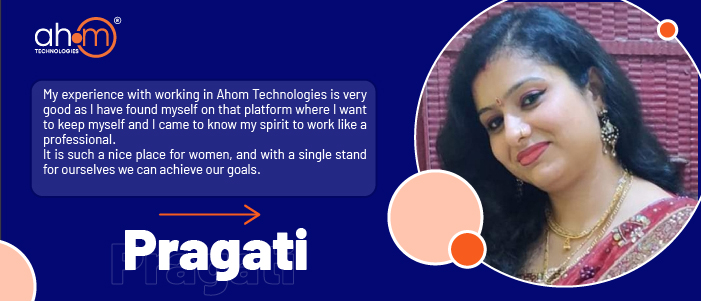 Preeti: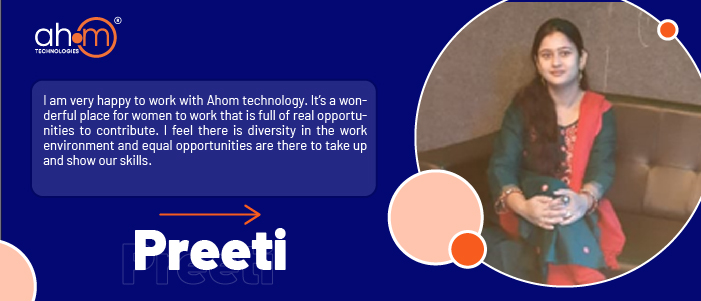 Gunjan: