Web Development
Ahomtech is a leading web development company based out in Gurgaon, India. Over the past years, we have offered all kinds of custom build websites, web portals, and web applications. We use cutting edge technologies to transform the ideas into reality.
Graphics Design
Graphics Designing has now become a mandatory aspect or a way of projecting ideas with the help of visual and content. It includes conveying the complexity of a vision through visual simplicity.
SEO Optimization
The best way to get your website noticed by potential customers. SEO brings the business at amazing heights since it enables us to work across the globe just by investing a bit of investment.
Software Development
Ahomtech is the renowned name in the world of software development. Over the past years, our growing organization has achieved a lot and successfully delivered several major projects to our clients.
App Development
Ahom Technologies is a preferred global Android development company in India that offers scalable, cloud read and intuitive apps.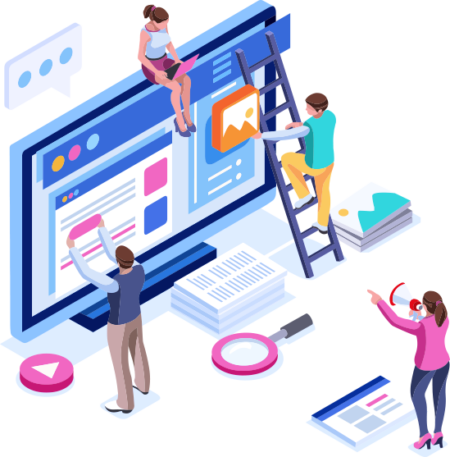 WELCOME TO AHOM TECHNOLOGIES
AHOM Technologies Private Limited is a specialised IT solutions company based out at Gurgaon, India. We provide high quality professional software services to the clients residing across the globe. Our experts have been working with the clients of India as well as from international origin including USA, UK, and Australia.
We at AHOM Technologies Private Limited innovate our client's business requirement.
An app development company is one that makes sure
TESTIMONIALS
Website is nowadays an indispensable marketing and sales tool
Passionate experts and the creative approach is the trademark of AHOMTECH. They are perfect in keeping to agreed targets and requirements. I would not have any concern in recommending Ahomtech for better and advanced outcomes.
We use AHOM service to build an word-press template and they were very fast and shows a great communication skills and professionalism , i will work with them in future project for sure.
I have found the experts of AHOMTECH highly professional to work with. They are extremely serious towards the deadline and always deliver the projects on time. I will prefer to get back to them in the future.
I had engaged M/s Ahom Technologies Pvt Ltd to develop my company's website and I was delighted by the quality of work, as well as, their approach towards delivering "Customer Delight". The team which worked on my website, led by Shipra Anand, was technically sound and very creative and proactive in its approach. Working with this team was a wonderful experience because every time I provided them inputs, they came up with options which met, if not, exceeded my expectations. I strongly recommend M/s Ahom Technologies for website development assignments.
When I started thinking about launching my Website for ecommerce trading , I spoke to a lot of free lancers to keep the costs down ,post a lot of due diligence I shortlisted a guy who ascertained me a full blown website from a white label company to be up and running in 15 days. That was in Jan2020, up until Jun2020 .. I kept following up with him and nothing came through of the website expect a basic catalogue . I then approached Amit Pandey of Ahom Technologies , who was very prompt to set up a meeting and discuss the project . Once I met him .. I straight away knew that he knows his business , but I then had other concerns on the financial side of the development . Amit very convincingly assured me value for the amount discussed . Once the project was off the ground in 3 weeks the website was up and running .. Integrations/ cataloging , look and feel of the website was in place. The team was headed by Shipra Anand – Project Manager & Bhim the developer . They along with their back end team & support got us up and running in no time . Also the design & flow of the website was worked upon . Highly valuable suggestions were given and implemented at the coding stage , which for a first timer would have been show stoppers . Overall and well oiled unit that understands the space they are in . I would give them 5/5 for the effort ,understanding and delivery . Worth every penny spent and more .